About ICBS
The 19th International Conference of Banking Supervisors (ICBS) 2016 is being organized by a team of the Superintendency of Banks and Financial Institutions of Chile (website) in cooperation with the Basel Committee on Banking Supervision (BCBS).
About Basel Committee on Banking Supervision
The Basel Committee is the primary global standard-setter for the prudential regulation of banks and provides a forum for cooperation on banking supervisory matters. Its mandate is to strengthen the regulation, supervision and practices of banks worldwide with the purpose of enhancing financial stability.
Mr. Stefan Ingves, Governor of Sveriges Riksbank, is the chairman of the Basel Committee. He was appointed as Basel Committee chairman in July 2011 and has been reappointed until June 2017. [more].
The Committee's members come from Argentina, Australia, Belgium, Brazil, Canada, China, European Union, France, Germany, Hong Kong SAR, India, Indonesia, Italy, Japan, Korea, Luxembourg, Mexico, the Netherlands, Russia, Saudi Arabia, Singapore, South Africa, Spain, Sweden, Switzerland, Turkey, the United Kingdom and the United States. Currently there are three Observer members: Chile (Central Bank of Chile/Banking and Financial Institutions Supervisory Agency); Malaysia (Central Bank of Malaysia) and United Arab Emirates (Central Bank of the United Arab Emirates).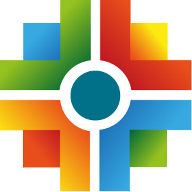 2016 Conference
The conference promotes discussion of key supervisory issues and fosters continuing cooperation in the oversight of international banking [more].